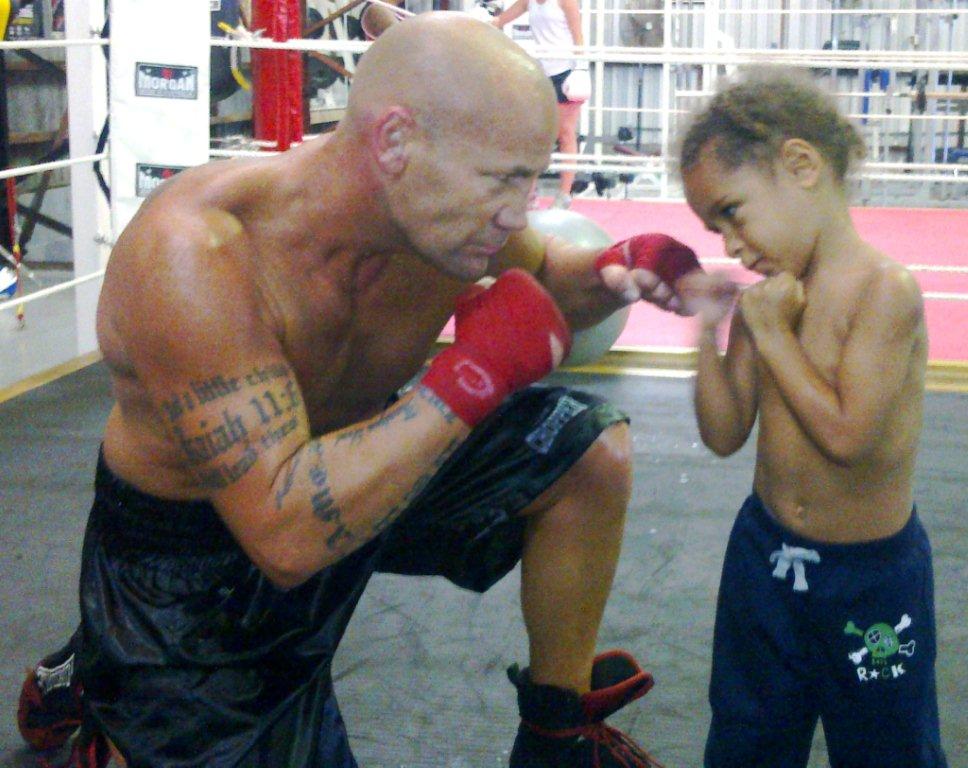 I'm Mark "Chopper" Burgess, a health and fitness professional based in Brisbane, specialising in:
– Personal Training
– Elite Athlete Training
– Corporate Health and Fitness
Boxing Career – 1990 to 2005
– 73 amateur fights
– 3 Queensland titles
– 3 Golden Gloves titles
– 3 Australian titles
– 2 World Police games titles.
*All in the over 91+kg division.
14 International fights, representing my country in Samoa, Indonesia, Vanuatu, New Zealand and Philippines.
I had 1 coach for my entire Boxing career and his name is Liam White. Liam was a former English lightweight Champion and we trained at the Logan City P.C.Y.C.
Liam was an awesome coach that believed in the "do as I do, not just what I say", management system. He was not only a coach but a great role model for me in life. I would not have had the success that I have had in the boxing ring if I didn't have Liam. We are still very good friends today.
Queensland Police, Australian Boxing Representative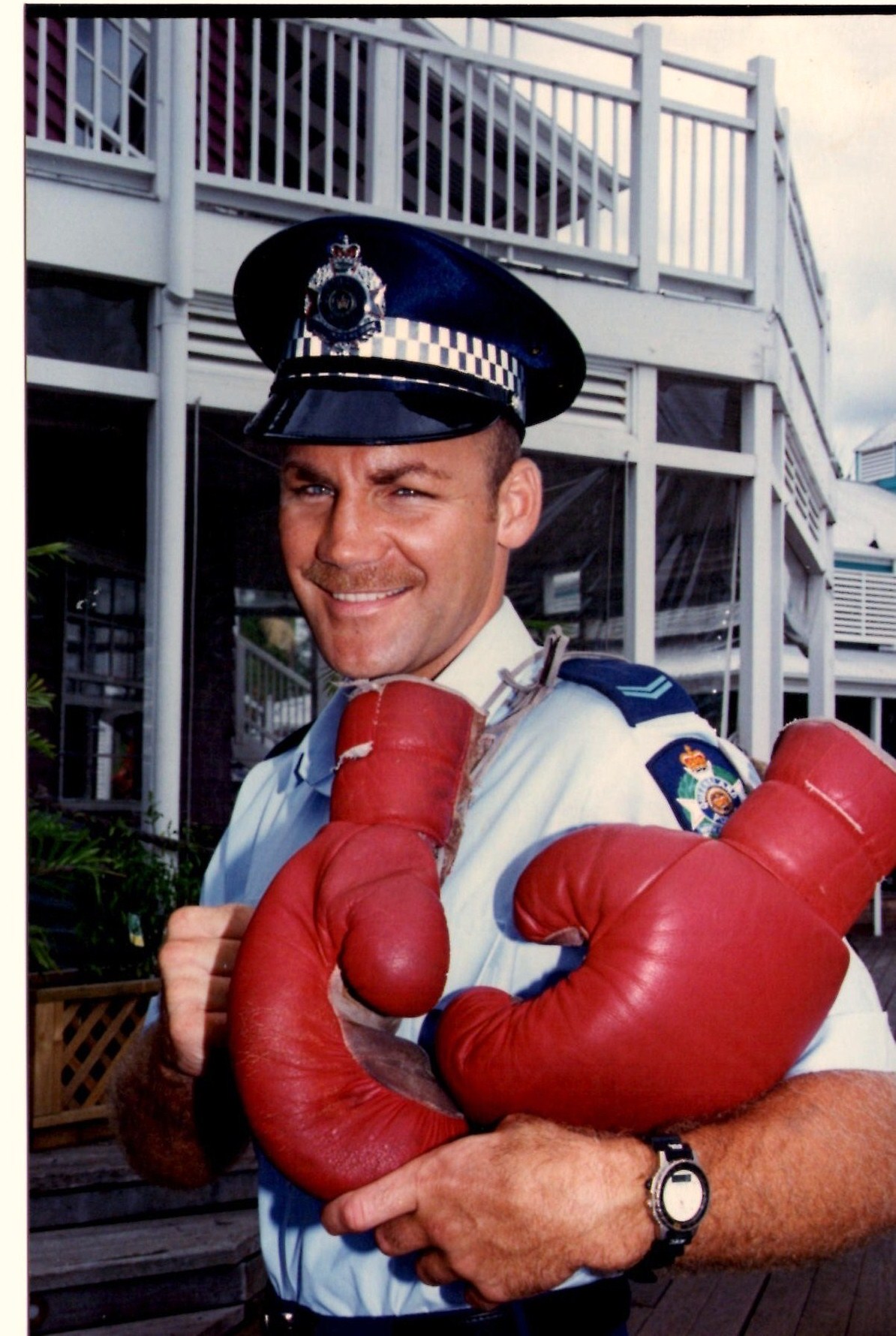 My career began in 1985 when I was sworn into the Queensland Police Force. I remained in active service for 15 years, 3 of which were served in the VIP protection service.
During this time I worked as a close personal protection officer for Premier Peter Beattie as well as all visiting dignitaries including Bill Clinton (President of the United States) and Jerry Adams (Sinn Fein President).
In 1994 and 1998, I represented Australia at two Commonwealth Games in Boxing (Heavyweight Division).
I commenced my degree in Sports Science MH (Sc) at the University of Queensland, and graduated in 1997 with honours.
Although I had risen to the position of Detective Sargeant, it was my passion for health and fitness that fuelled my decision to resign from the Police Force in 2000 to pursue a career in the health and fitness industry.
Brisbane Bronco's Trainer/Conditioner
I launched my career as a health and fitness professional as a part-time Trainer/Conditioner for the Brisbane Broncos Rugby League team.
I also built up my clientele to include 20 personal training clients.
Iraq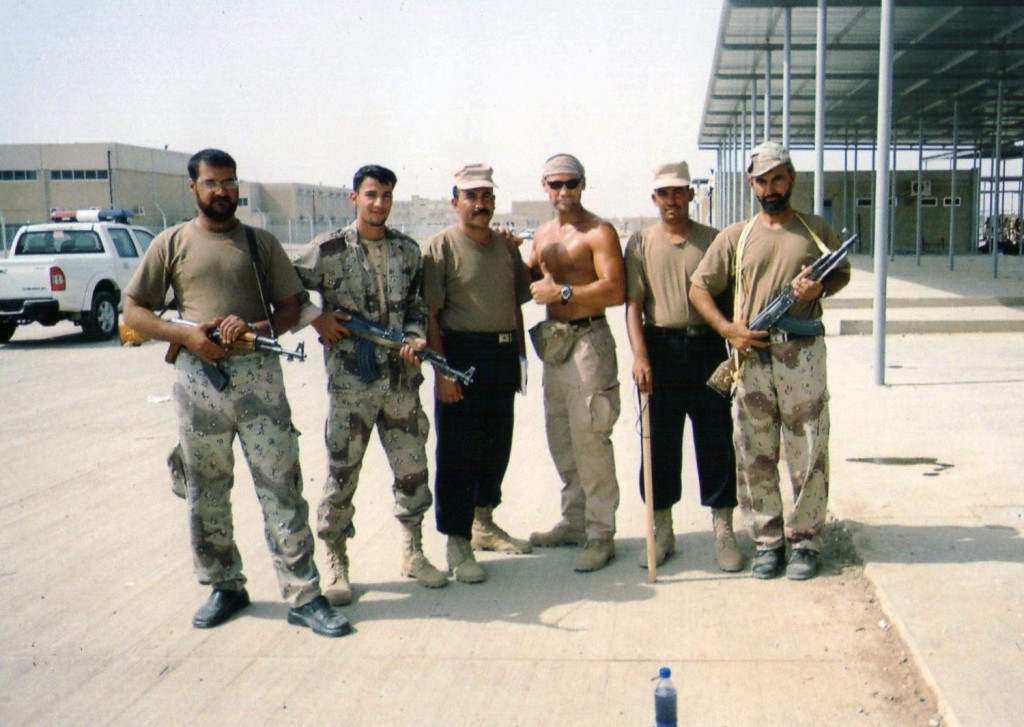 In 2004 I was recruited by an International training company to work in Iraq as an instructor to the interim Iraqi Police Post-Sadam. I was entrusted with training the police in use of force techniques, health and fitness and use of firearms.
2005 brought a position with the Melbourne Storm Rugby League team as a trainer/lecturer. I was also recruited by the Brisbane Lions and Queensland Reds teams.
During 2007 I became a father for the first time to my son Isaiah.
New Zealand Warriors Rugby League team.
I was also appointed as a trainer/conditioner for the Warriors.
Today my clientele has swelled to 40 individual personal training clients and 3 major football teams. I am continually improving my knowledge and my studies in the human movements and sports science field so that I may best serve my clients.