Challenge
Sick and stress leave at AE Smith Air Conditioning Company was reaching unacceptable levels, costing the business significantly in time and money.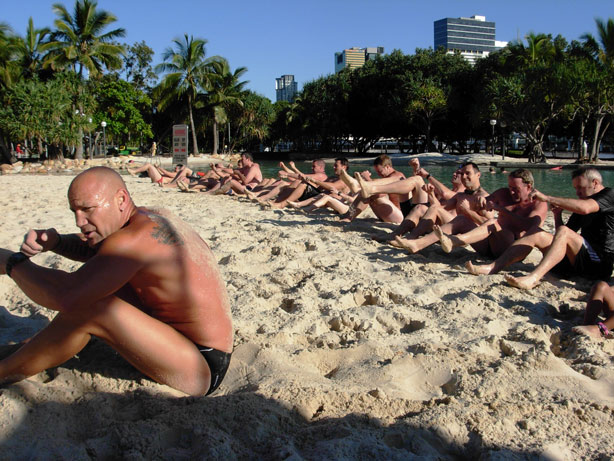 General Manager Graham "Butch" Buderus instigated an innovative brainchild – send 50 of their high achieving personnel to Curtis Island for a training / leadership camp with myself as lead facilitator. Curtis Island is located just south of Great Keppel Island.
As well as the physical aspect, lectures on health, nutrition and injury management are given every evening after dinner on the island.
The first camp was held 5 years ago. The resulting success prompted the company to make the camp an annual occurrence.
As well as the annual camp, regular afternoon training sessions held throughout the year were also introduced to improve overall health, fitness and wellbeing.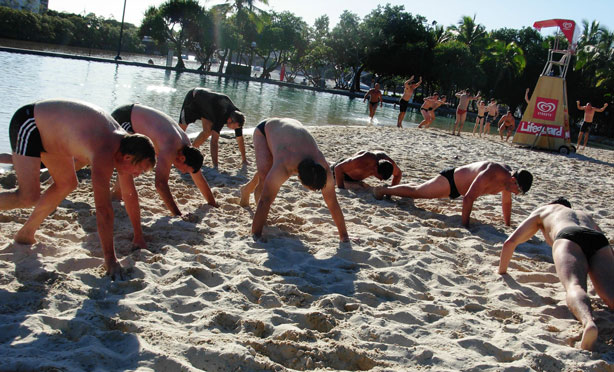 Outcome
At the company level, Butch informs me that stress leave is non-existent and sick leave is minimal, with productivity and a harmonious work place being the direct
result of a healthier happier staff.

 Staff training numbers at afternoon training sessions have swelled to 10 employees per session per day. AE Smith have their own corporate tri team and at the end of the year, 50 of its hardest workers get rewarded with the Curtis Island trip.
Images
The Pics are of the location and some of the events that take place.